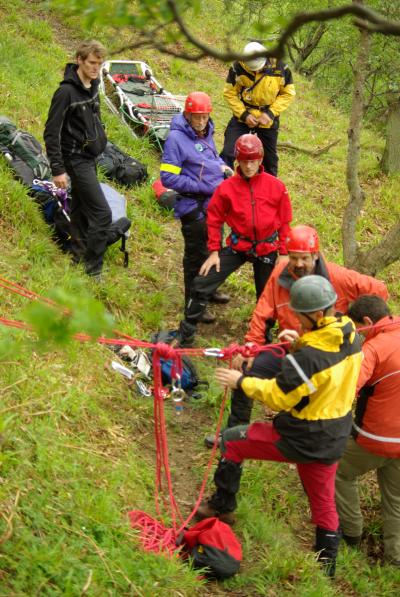 BSARU are planning our annual fundraising event - a 'Mountain Rescue Experience Day' for September 4th 2016. It will be a chance to see exactly what sort of things we do, the equipment we work with, and have a chance to try things out yourselves!
Starting from the secluded Watch Water Reservoir in the beautiful Lammermuirs, we have planned two routes for you - a 5 mile Family Walk, and a Half Marathon Walk or Run, both using some of the Southern Upland Way - one of the oldest long distance paths in Scotland. You will start and finish at the Watch Water Fishing Hut, where refreshments and toilets will be available.
Both Walks will feature a variety of 'stations' where we will show you some of the equipment and skills that we use in our Mountain Rescue work, and you will get the chance to try some hands on real Mountain Rescue experience.
This is a great opportunity to get young folk walking with some added interest, and for everyone to get to know some of the wonderful walking countryside on our doorstep.
Download the gpx files below for your smart phone or GPS. If you want to print the maps, download the pdf files.
Please note that only well behaved dogs under proper control will be allowed on the walk, and the Scottish Countryside Access code guidelines must be followed at all times by all walkers.
Book your place by filling in our Application Form now!
Start Times
All start at the Watch Water Reservoir Fishing Lodge (directions are here)
Half Marathon Walk: between 9.30am and 10.30am
Half Marathon Run: 11am
Family Walk: 11.30am