Muirburn is the practice of burning off old growth on a heather moor to encourage new growth. Unfortunately, the team had a call out to the Lammermuirs to assist the Scottish Fire and Rescue Service and the Scottish Ambulance Service with the evacuation of a severely burnt worker who had been engaged in Muirburn. In the end the casualty was airlifted to hospital by a Coastguard Helicopter but unfortunately died.
There was a happier outcome to the team being called out to the Cheviot Hills to assist a lost walker. He was found descending into the College Valley rather than heading back to his car near Kirk Yetholm but was safe and well.
Keeping in small locality groups the team had a full night-time line search exercise in the area around Cunzierton Hill on Dere Street.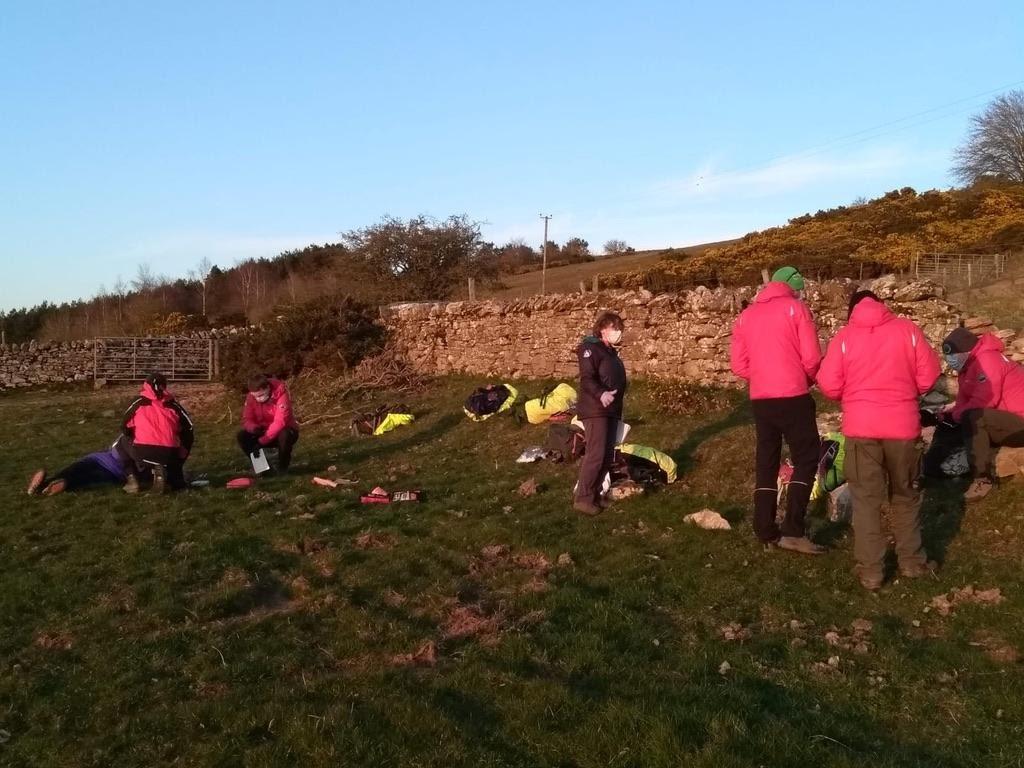 To avoid skill fade, due to the restrictions of lockdown, the team also had an evening training in managing breaks and wounds to limbs. The same locality groups were in operation. Sprains, wounds, and broken limbs are the most common injuries that Mountain Rescue teams deal with and it was therefore important training. It was good to get back to some hands-on practice.